Band Camp Information


Want a sample of what we do at band camp?
Take a peek!
The following links will connect you to information about current and past
South Puget Sound/Olympia New Horizons Band Camps. Enjoy!
2017 South Puget Sound (Olympia) New Horizons Band Camp
NOTE:
If you have corrections or additions, or want to contact us about band camp issues or information, please type the e-mail address below into the "TO" line of your e-mail, and put the words "Band Camp" in the "SUBJECT" line. Thank you.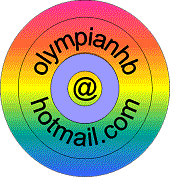 This page last updated on April 14, 2017
---