About Us


Major Events
April 14, 1999 - Band started
March 1, 2000 - First concert
November 2003 - Incorporated
September 2014 - Combined groups, name change
Our History

We started our band on April 14, 1999, when 13 people showed up at Capital Place Retirement Center after seeing an article in The Olympian about Tacoma's New Horizons band. Some had never played before, or hadn't played for many years. We started with the basics and slowly evolved into the band of today.

We presented our first concert on March 1, 2000, at Capital Place. In April of 2000 we moved to our present location, Washington Land Yacht Harbor, an Airstream park in Lacey. When we started out, we were giving 2-4 performances per year, but now, as we've become better known, we're often playing 8 or more performances per year -- sometimes even in other cities.

In November of 2003 the Olympia and Tacoma bands incorporated as a non-profit organization under the Pacific Northwest New Horizons Band banner. Early in 2004 we joined the New Horizons International Music Association as a charter member.

In September of 2014, the Olympia and Tacoma bands combined to become the South Puget Sound New Horizons Band, continuing to meet at Washington Land Yacht Harbor in Lacey.
Board Members: Past and Present
Thank you all for your long service, unwavering support and capable guidance!
Current
Dwight Bergquist-Moody, President
Paul Eddy, Vice President
Gloria Steel, Secretary
Kay Fangen, Treasurer
Eddi Baird
Caroline Fenn
Fred Richards
Gail Tracy
Harmon Eaton
Past
Jerry Hendricks, Founding President
Joan Smythe
Julia Jowders
Ruth Crook
Myron Doty
Maxine Bell
Lloyd Peterson
Ann Rice
Glenn Thompson
Larry Edison
Carol Studer
Penny Douglas
---
NOTE:
If you have information about our band's history, please let us know by writing to the e-mail address below.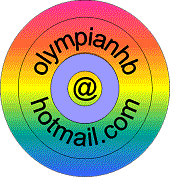 This page last updated on November 21, 2015
---