Washington State
Capitol Building

The South Puget Sound New Horizons Band, formerly known as the Olympia New Horizons Band, and now including the original Tacoma New Horizons Band, is an affiliate of the New Horizons International Music Association. It is a program for any and all adults 50 and over (even if you can't read music!) who want to be part of a band.

We include those who have never played before, those who may have played in school and put their instruments away, continuing players, and those who want to learn a new instrument.

Please browse through our site to find out more about us. You might decide we're just what you need! (Use the links at the top or bottom of each page.)

We practice Wednesday mornings under the direction of Vic Jowders from 10:00 am to noon at the Washington Land Yacht Harbor, 9101 Steilacoom Rd. There are 3 main quarters (September through June), with an optional short summer session, and the fee for 2017-2018 is $40.00 per quarter. As of September 2014, our band president is Dwight Bergquist-Moody.

For more information, please type the e-mail address from the image below in the "TO" line of your e-mail, and put "More Information Please!" in the "SUBJECT" line. Thank you.)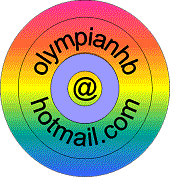 NOTE:
As of Fall 2014, the original Tacoma and Olympia bands merged into a combined group meeting in the Lacey-Olympia area, which is now named the
South Puget Sound New Horizons Band.
SPECIAL NOTE:
As of November 2011, this became the new website for the Olympia New Horizons Band. Because of technical problems preventing us from updating our old site (olynhb.com),we have moved everything to this new one (olynhb.us). We have the same format and have moved the original content, but all new information is at this new website address -- and we have a new website-specific e-mail address (see below). Please change your bookmarks for the site to this page (http://www.olynhb.us) immediately, since the old website can no longer be accessed by our webmaster. The Olympia New Horizons Band disclaims responsibility for anything added to that old site after August of 2011.
Australian visitor Graham Sattler's 2011 report.
(Posted with the author's permission; more information here.)
Website Maintenance Information
2006 - present (including 2009 redesign)
Webmaster - Diane Sherman

If you have corrections, comments, or questions about this website, please email the webmaster.
To do so, please type the e-mail address from the rainbow record image above (remember 45's?)
into the "TO" line of your e-mail, and put my name (Diane) in the "SUBJECT" line.
Thank you, Diane
South Puget Sound New Horizons Band Webmaster, 2014-present
Olympia New Horizons Band Webmaster, 2006-2014
Original web site designed and maintained by Ann Rice
2002 through 2006.
Thank you, Ann, for all your years of work on this website.
We all wish you well in your new home halfway across the country!
This page last updated on January 9, 2018
Site last updated on January 9, 2018
---